Jump Straight to a Section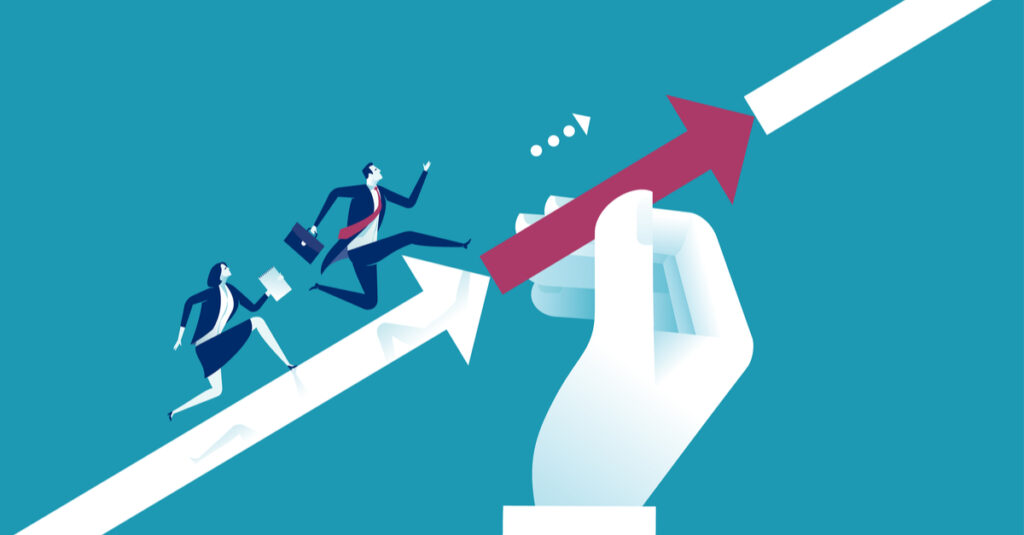 Benefits to organisations and individuals
The Project Fundamentals Qualification PFQ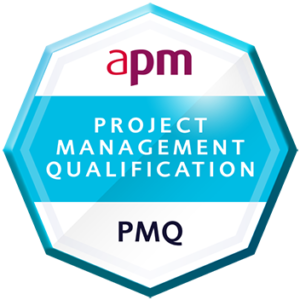 The Project Management Qualification PMQ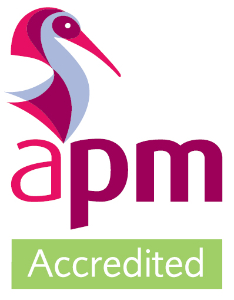 More about the Association for Project Management
We customise the sessions to use examples and in-class activities that are tailored to your organisation, industry and project types..
In addition to covering the core syllabus and exam content, specific focus can be added where you want it, e.g. on your methodology or identified areas of development.
Courses can be delivered in whatever format and structure you want.  Multiple options available: face-to-face, digitally live, digitally pre-recorded with interactive exercises and tests via our best in class  Virtual Learning Environment.
We have used service process optimisation techniques combined with academic best practice for effective learning to develop a course experience that is designed to ensure you i) pass the APM exams and ii) upskill your organisational PPM capabilities.
For the PFQ exam we have a 100% pass rate and when taken in-person, we guarantee a pass or any future retake/resit fees are paid by us – up to now that has never needed to be taken up!
For the PMQ exam, we have a track record of our cohorts achieving a 88-90% pass rate vs a national average of 68-70%.
Our expertise in mixed classroom methods, adapting to different student learning styles and embedding the knowledge and understanding in ways where delegates would not even realise they are actively learning.
We use simulations, Case Studies, role play and many other techniques.
We make it fun and meaningful in ways only we can having been both top practitioners and top academics.
The Benefits of the APM Qualifications Courses
Benefits for your Organisation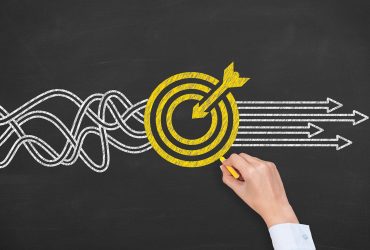 Improved effectiveness in delivering project success and benefits.
Improved efficiency in planning and executing projects:
Teams speak the same language and have a consistent understanding of methodology and terminology across core and non-core areas to promote consistency on projects and programmes.
Reduced errors and miscommunication requiring rework.
Better understanding of roles and responsibilities.
Increased Employee Engagement leading to lower attrition.
Increased Client satisfaction due to delivering expected results to agreed schedule and within agreed expenditure.
Benefits to Individual Employees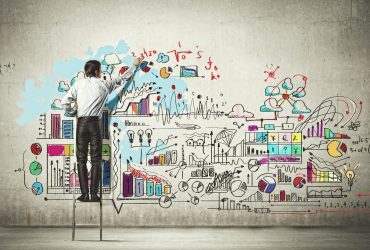 Increased confidence on projects and engagements.
The APM Professional Qualification is awarded to individuals, for life, does not require revalidation or membership of APM.
Increased understanding with colleagues on projects and reduced conflict, an improved team is a happier team.
Personal sense of achievement and growth in role.
The APM Project Fundamentals Qualification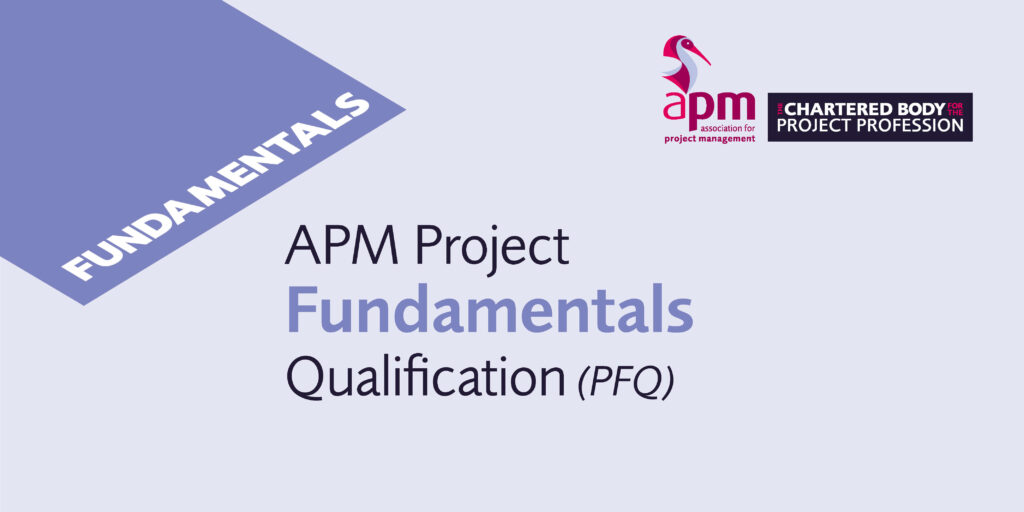 The Project Fundamentals Qualification (PFQ), developed by APM, the chartered body for the project profession, offers a fundamental awareness of project management terminology.
It also acts as a springboard to taking the PMQ, which we also offer.
Usually a 2 day course, with the 1 hour multiple choice exam included at the end of it.  Now also available with a distance digital learning option with the exam also taken online.
Those wishing to gain a broad understanding of the principles of the profession. 
We recommend our clients make this a standard part of their in-house CPD due to the widespread benefit that can be achieved from a common understanding of terminology, roles and responsibilities.
Downloadable Reference documents
The APM Project Management Qualification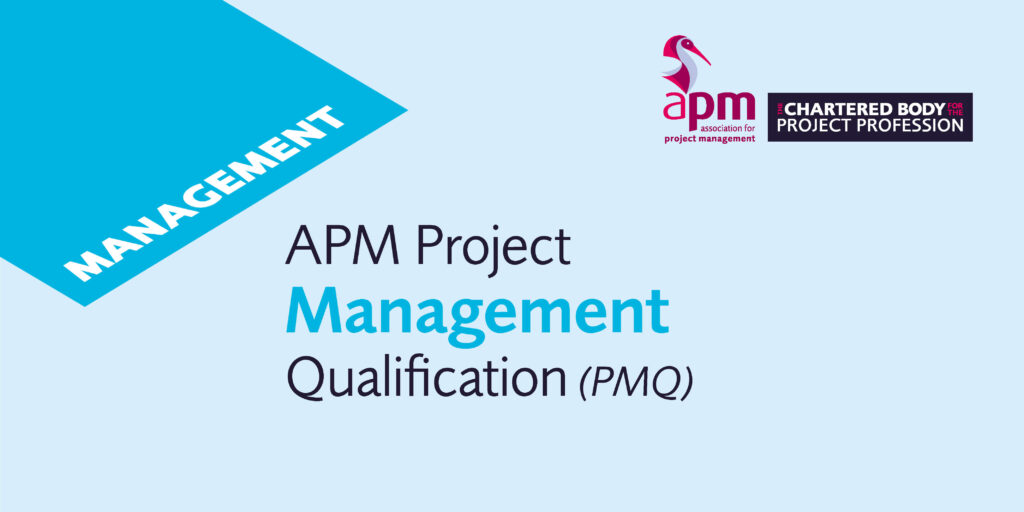 The Project Management Qualification (PMQ) is an internationally recognised qualification for Experienced or Aspiring Project Managers or Leaders.
It provides in-depth knowledge and understanding of tools and techniques for planning and executing projects and managing people, relationships, conflict and much more.
In recent years it has surpassed PRINCE2 as the definitive PM qualification in the UK and beyond.
Usually delivered as an intensive 5 day course, we specialise in achieving significant success with organisational cohorts through customised delivery.  We can cover the syllabus in 2 blocks (3 days + 3 days) or dispersed over multiple weeks.  We achieve this success through allowing a period of reflection and revision between the taught content and the exam.  We have a specialised revision day/session where we prime you for the exam.
Now also available with a distance digital learning option where as of 2020 the exam can also be taken online.
Those with some project management or leadership experience will benefit the most.
We recommend you offer this course to anyone who will manage a project or workstream within a project or programme. We do not merely train you to pass the exam, we use the time together to reflect on your organisational practice and exercises we have developed and will adapt for your organisation to embed the knowledge and develop the skills so the organisation genuinely does benefit more than the individuals attaining certification.
Downloadable Reference documents
About the Association for Project Management (APM)
The Association for Project Management (APM) is the only chartered body for the project profession, with over 30,000 individual members and 500 plus organisations participating in their Corporate Partnership Programme.